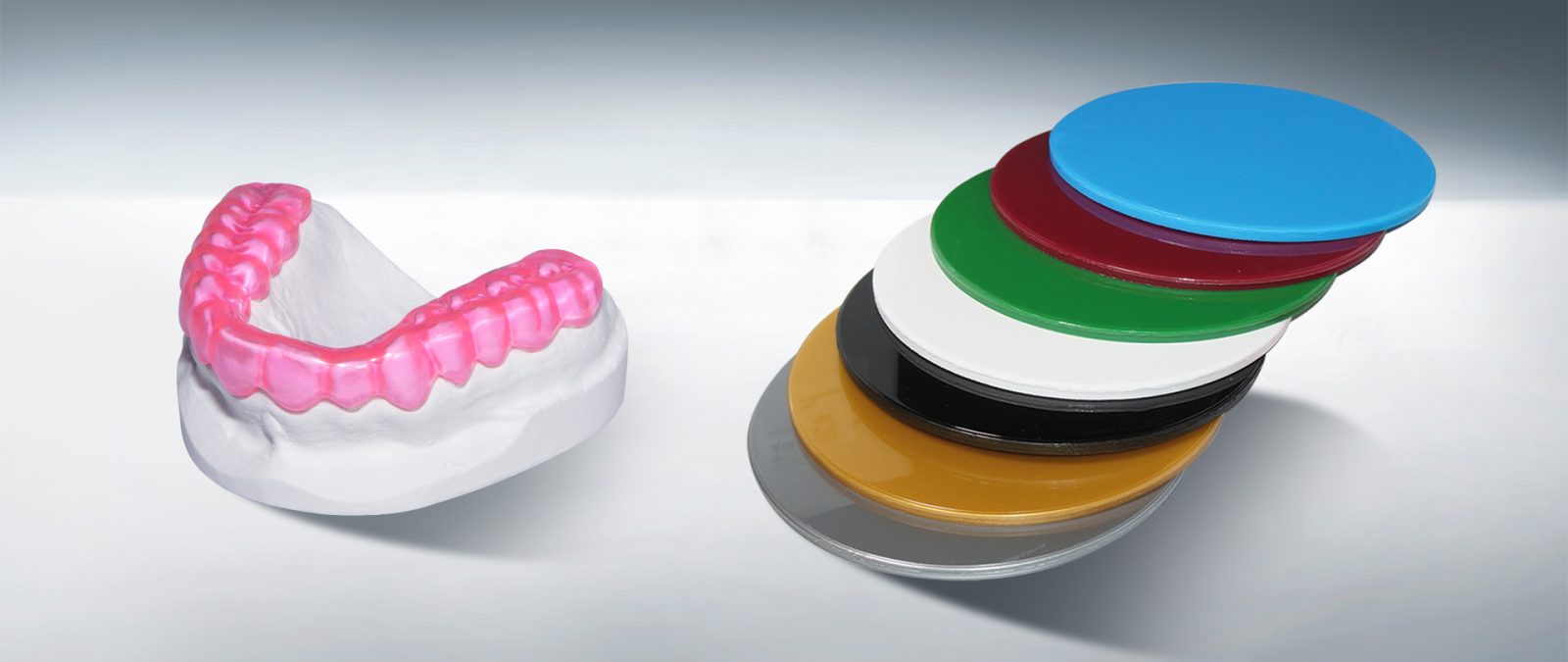 Thermoforming foils from the expert
Erkodent offers for each purpose the optimal material. We provide detailed instructions with the foils and plates for the use in the different units. You are also welcome to take part in an Erkodent workshop. (dates course flyer ). In our detailed thermoforming manual you will find valuable application informations. Material properties and samples to touch provides the Erkodent material card.
All Erkodent thermoforming materials are tested on their biocompatibility and are physiologically harmless in their intended use. They are CE marked based on the EU regulation 2017/745 concerning medical products, the directive 93/42/EEC concerning medical products and the EU regulation 2016/425 concerning personal protective equipment (Playsafe sports mouthguard).