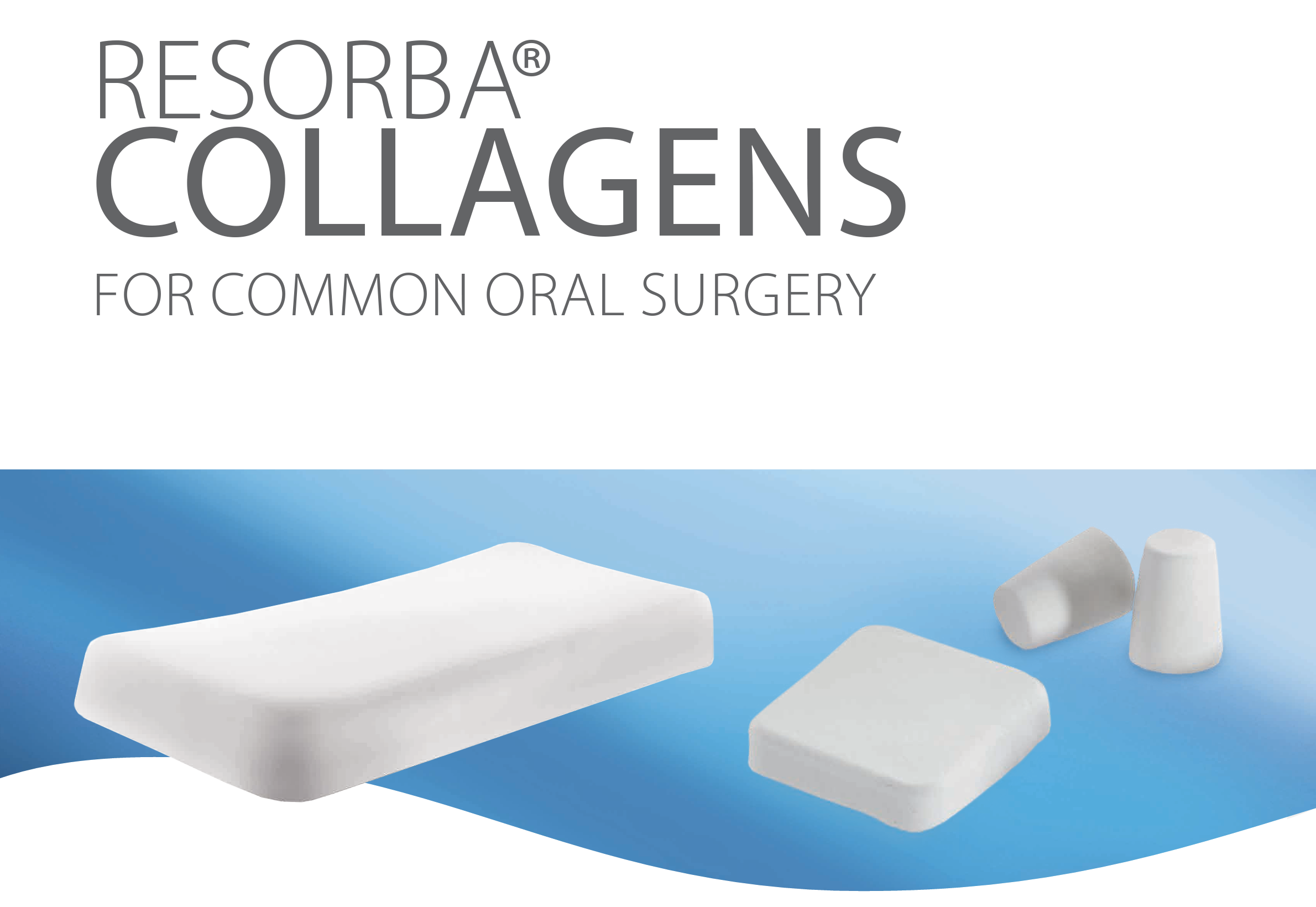 RESORBA® is a German manufacturer and leader in the development of high-end collagens for surgical and dental wound care, as well as surgical sutures for all medical disciplines.
WHY COLLAGEN?
Collagen is completely absorbable. This means that there is no need for a second operation such as is required with non-resorb able materials. The naturally-structured collagen fibrils activate clotting like endogenous collagen.
WHY GENTAMICIN?
Gentamicin sulphate is an aminoglycoside and has a broad spectrum of antibacterial activity. For certain antibiotics (e.g. aminoglycosides), the highest possible serum concentration determines the extent of the bactericidal action and the duration of the postantibiotic effects.