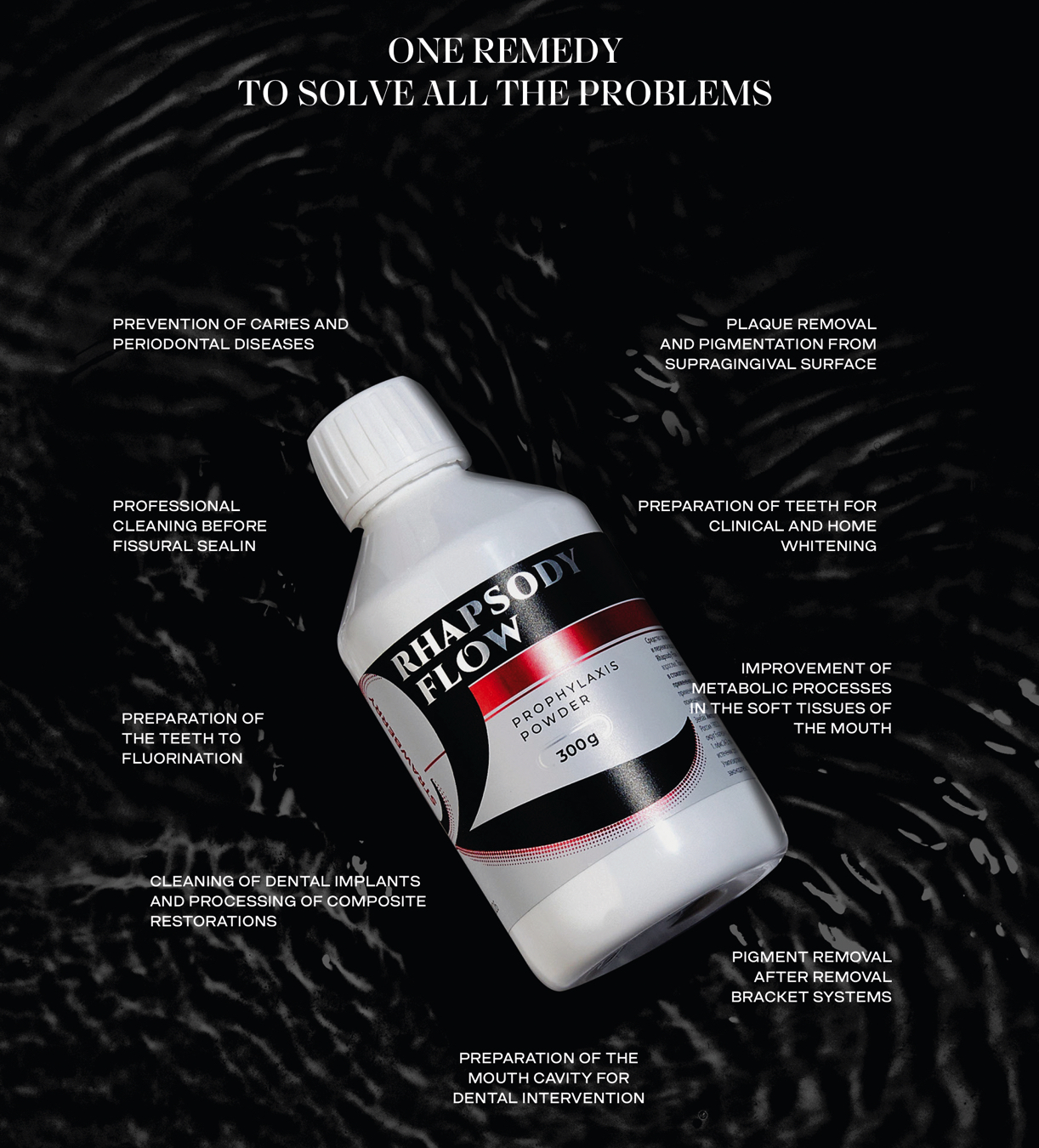 Rhapsody Flow Prophylaxis Powder!
Rhapsody flow is a powder based on sodium bicarbonate for professional dental hygiene.
Professional oral hygiene is an integral part of dental disease prevention. Rhapsody Flow is a prophylactic agent for professional oral hygiene, which prevents the buildup of disease-causing bacteria and their detrimental effect on dental and gingival health.
Rhapsody Flow gently cleanses and polishes enamel to improve the appearance and health of teeth. As a final procedure, you can use the QueenPolish Z polishing paste to strengthen the enamel and reduce sensitivity.

- Removal of plaque and pigmentation
- Timely prevention of decay and periodontal disease
- Preparation of teeth for clinical and home whitening
- Preparation of teeth for fluoride therapy
- Preparation of the oral cavity for dental intervention
- Removal of pigment after removing a bracket system
- Improvement of metabolic processes in the soft tissues of the mouth