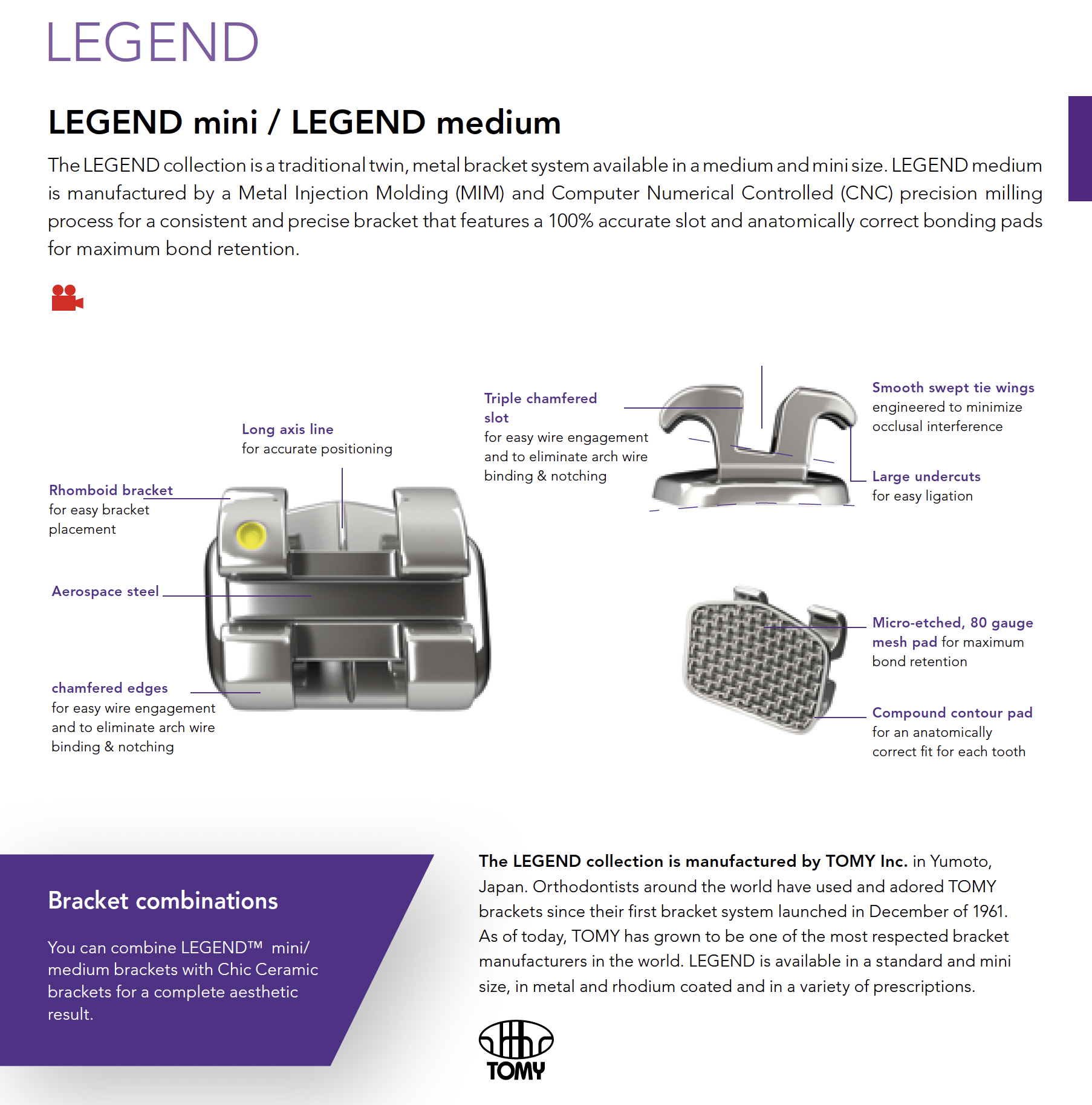 The LEGEND collection is manufactured by TOMY Inc. in Yumoto, Japan. Orthodontists around the world have used and adored TOMY
brackets since their first bracket system launched in December of 1961. As of today, TOMY has grown to be one of the most respected bracket manufacturers in the world.

LEGEND is available in a standard and mini size; metal and rhodium; and a variety of prescriptions.