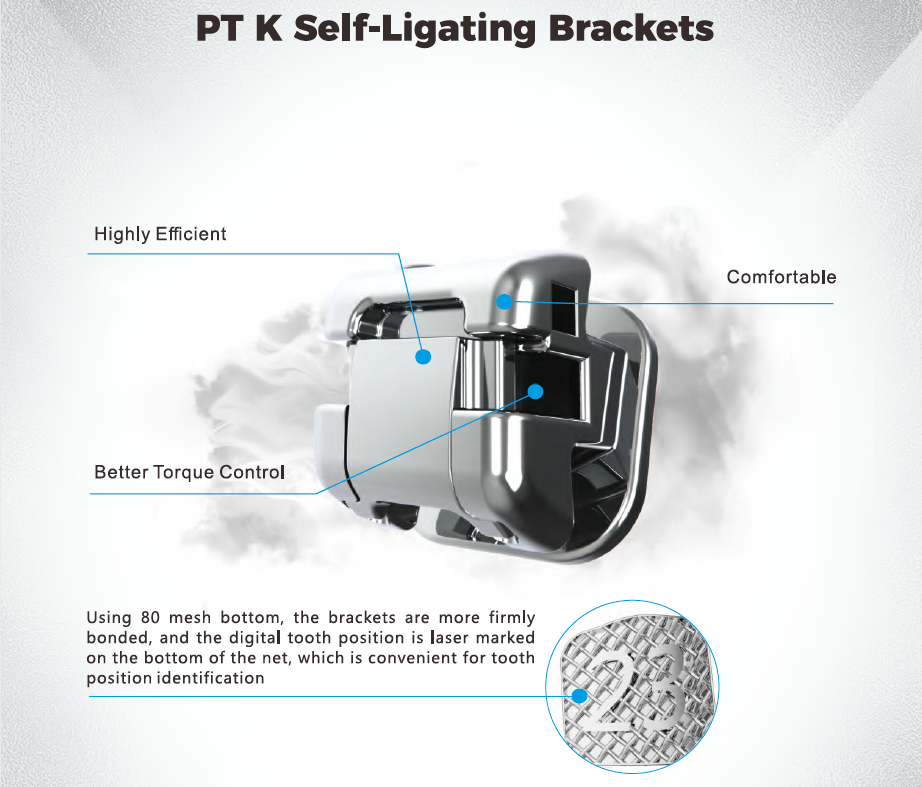 Convenient wire exchange
The new slide opening technology ensures a convenient open-close and wire exchange,
provide a painless treatment.
Excellent efficiency improvement
Vertical and horizontal auxiliary slot for versatility with different accessories . Available multiple torque choices help better torque control of the anterior teeth.
Comfort & Aesthetics
Smaller size and more rounded corners, is good to avo id occlusal interference and offering more comfort and aesthetics.