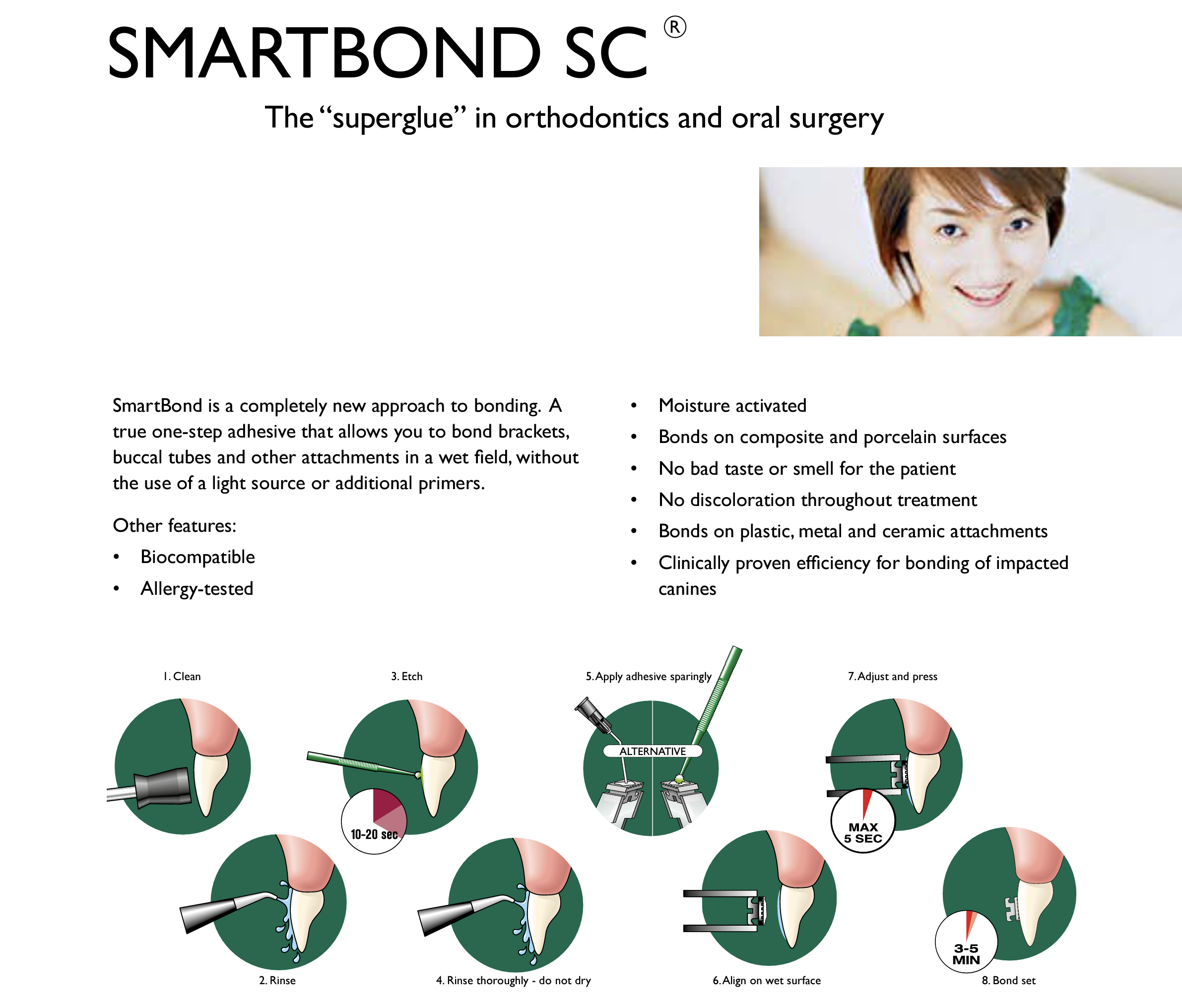 SmartBond – A New Approach to Bonding
SmartBond gives you the opportunity to bond brackets and buccal tubes in a wet field.
It is important that the tooth surface is kept wet during the bonding procedure. The water will start the polymerization and initiate the curing process. No other chemicals are necessary.