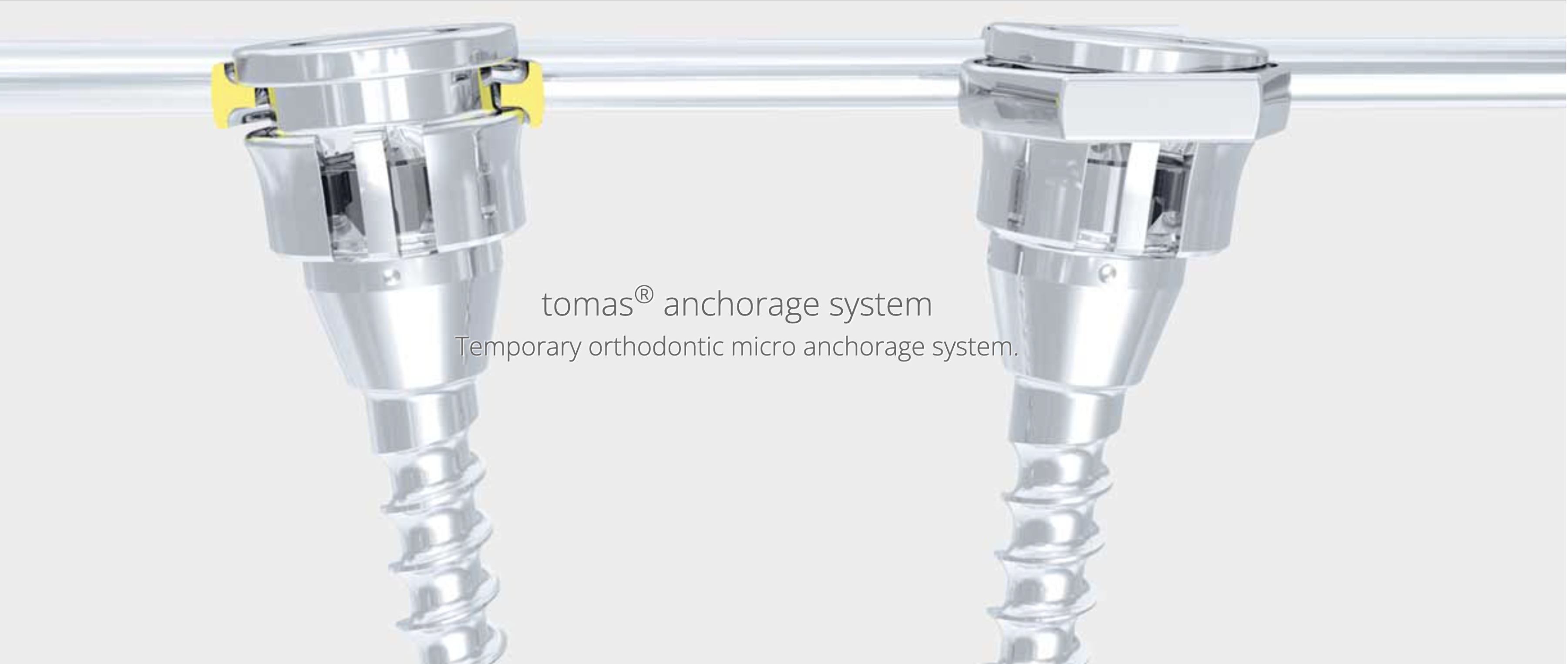 The complete system for all indications
Skeletal anchorage – median, paramedian and interradicular.
Orthodontic treatment is easy and effective with the tomas® skeletal anchorage system. In almost all cases, using mini-pins eliminates the need for extra-oral equipment.
The main areas for treatment with mini pins are for example active tooth movements or passive stabilization. Extractions can almost always be avoided. tomas® users can benefit not only from the simple, but comprehensive portfolio with only a few components, but also from a large offer of services which greatly simplifies the application of the skeletal anchorage program.
Users have at their disposal a portfolio of instruments and accessories which have been especially coordinated for tomas®-pins. There are no limits to the possibilities for coupling tasks.