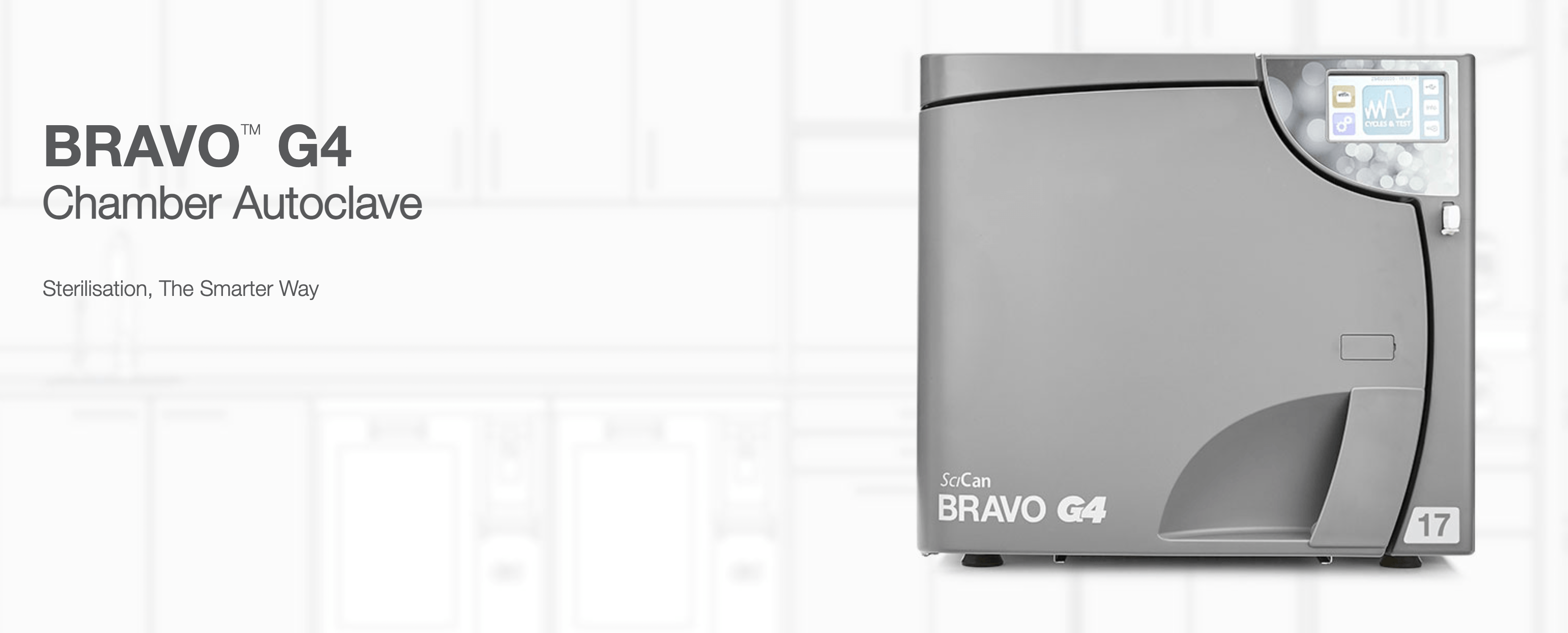 The BRAVO G4 Chamber Autoclave is an EN13060 compliant Class B steriliser that addresses a dental office's need for speed, capacity, safety, and efficiency. Its cutting-edge sterilisation technology incorporates both pre-sterilisation vacuum to improve steam penetration and post-sterilisation vacuum to improve drying.
Efficient
The BRAVO G4 chamber autoclaves offer efficient cycle times, sterilising and drying instruments in as little as 33 minutes.
The delayed start feature allows the user to program cycles to begin at a later time; an effective feature when programming test cycles to begin before the start of the day.
Versatile
Offering enough capacity to meet the needs of any size practice, the BRAVO G4 comes in 17L, 22L, and 28L chamber sizes.
The BRAVO G4 offers numerous filling and draining options, including manual top and front filling, and automatic filling and draining through ports at the back.
The accessory water equipment and the BRAVO G4 footprint allows options for any Stericentre set-up.
G4 Technology
Connectivity & Data Logging
Integrated G4 technology in the BRAVO G4 allows for reliable load release, documentation and data storage.
WiFi enabled G4 technology can connect and send cycle data to your smart devices or computer, providing easily accessible cycle data and maintenance information.
To help optimise office processes, the BRAVO G4 can be configured to email cycle information or error messages directly to office staff and/or service technicians.