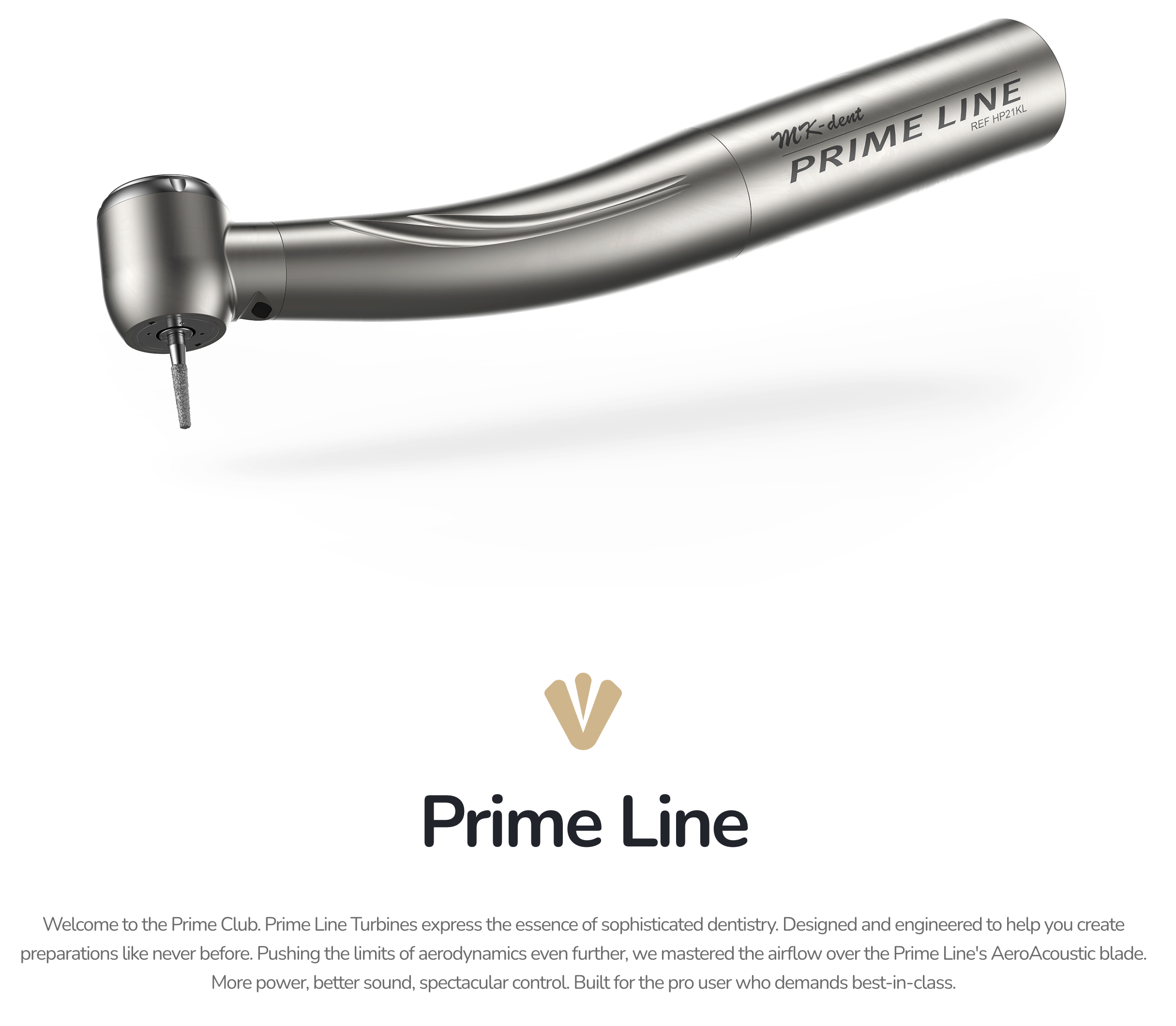 Prime Line Turbines express the essence of sophisticated dentistry. Designed and engineered to help you create preparations like never before. Pushing the limits of aerodynamics even further, we mastered the airflow over the Prime Line's AeroAcoustic blade. More power, better sound, spectacular control. Built for the pro user who demands best-in-class.
Prime Line Contra angles and handpieces combines steinless steel and Titanium coating. 
Ensuring maximum wear-resistance, perfect grip and protection against corrosion.
Allowing you to work effortlessly in hard to get areas.